By Aishvarya Varma (fetuinyou)
If you've been searching for your list of All-Time Laugh Fests, today's your lucky day. Here's my review of 10 TV Shows that have stolen smiles, giggles and snorting laughter from global audiences for the last few decades:
A masterpiece created by Ricky Gervais for British audiences, The Office blew global audiences away with Steve Carrell's performance in the American adaptation of the show. While it aims to irk, it does so very politely. It is the most humorous and comforting binge-able show on the internet now and, if I may daresay, forever. Describing the daily affairs of the employees of Dunder Mifflin Paper Company, it is one of the few TV Shows that magnifies the smaller moments in an assumedly mundane life, showcasing how eventful it is if seen from the right lens.
The lives of these 6 Manhattaners who find themselves giggling at Central Perk will remain etched in the memories of global audiences. All 6 portray a goofy adoration for each other's lives, including the otherwise-nonchalant Joey (Matt LeBlanc). As they evolve, we learn about the importance of friendship and that humor is the best solution to most challenges. While Monica (Courtney Cox) may disagree with my conclusion, unforgettable scenes will prove otherwise.
One of the newer tv shows on this list, Modern Family nuzzled its way into the hearts of more modern audiences. Each nuclear family has an interesting twist that highlights valid facets of once-closeted families. Whether it's Jay marrying a POC younger than his daughter or the story of his gay son's domestic partnership, Modern Family upholds the values that this generation holds dear half-a-degree below its standard for unabashed humor.
The only animated sitcom on this list, 'The Simpsons' is an unforgettable cross-play between satire and simplicity. With 684 episodes, it is the longest-running American Sitcom to have existed. Each character has been curated to identify with different American values. We have the intelligent and ambitious daughter – Lisa, the carefree son – Bart, the far-too-carefree Father – Homer and the Mother – Marge – who would not be remembered if not for her crazy hair and grungy voice. Each character, along with Little Maggie and Quagmire, brings added perspectives to this unforgettable show.
Being a humorous nerd is not easy to capture for television. 'The Big Bang Theory' challenges this notion, presenting four nerd-men who are surprisingly enthralling. The show revolves around the obnoxious Alpha-Nerd Sheldon (Jim Parsons) and his apartment that he shares with co-scientist Leonard (Johnny Galecki). Their lives are pleasantly interrupted by Penny (Kaley Cuoco) who is everything they're not, adding contrast to the show. This well-written show has been an American favorite, defining friendships between people of different cultures, intellect, and upbringing.
Regarded as one of the greatest sitcoms of all-time, this autobiographical parody is Jerry Seinfeld's only entertaining work apart from 'Comedians in Cars Getting Coffee'. One would attribute the pressing desire for humor in America and Larry David's attempt at thwarting the writing to the success of the show. This is yet another show highlighting the daily life of a Manhattaner, and is my least-favorite most-popular show.
While it can be frustrating to realize that you'd probably never know who the Mother is, the joy of 'How I Met Your Mother' is discovering a new day in the lives of Manhattaners. The show's protagonist is Ted Mosby (Josh Radnor), but his friends are the hook that keeps audiences reeled in. A table is always reserved at MacLaren's Pub for Marshall (Jason Segel) & Lily (Alyson Hannigan), Ted's main friends in New York. The three are also friends with Robin (Cobie Smulders), an extremely good-looking Canadian who is universally adored and Barney Stinson (Neil Patrick Harris) who is simply legendary.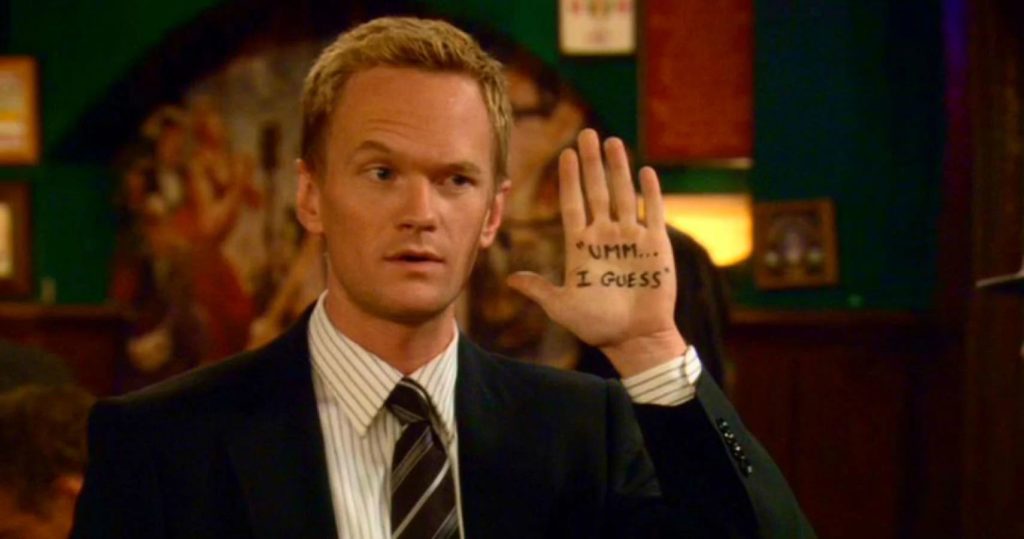 One of Charlie Sheen's best performances, this show humorously describes the life of Charlie Harper, an indulgent bachelor well into his 40s. The tale tells the story of his Malibu Beach Villa and younger brother, Alan, who unapologetically squats here with his son. An array of women tease Charlie's lust for life unless dampened by the hilarious idiocy of Alan (John Cryer) or their responsibilities towards raising young Jake (Angus T. Jones). In the 9th season, Charlie's home is bought by Walden (Ashton Kutcher). The show lasts four more seasons till it becomes barely tolerable, despite his good looks and intelligence.
An Emmy-winning political satire, 'Parks & Recreation' showcases the lives of Government employees in an unpopular department. Facing crises like budget cuts or an uncontrollable disinterest to serve, the writers successfully navigate through the inefficiency of government functionaries with humor. The writing is well-researched and takes soft but memorable jabs at every aspect of the American society.
This period sitcom discusses the lives of six teenagers who lived in (fictional) Point Place, Wisconsin in the '70s. Perhaps the beginning of Ashton Kutcher and Mila Kunis' romance, 'That '70s Show' is responsible for one-a-many relatable modern cult references. It also features Cheech from Cheech & Chong. While the story describes the lives of ordinary teenage neighbors, this blast from the past best expresses entertaining & youthful banter.
What are your views on these TV Shows? Are you keen on binge-watching any of these all over again? Let us know in the comments below!
To Check Out Our Latest Post on TV Shows Click Here